What Went Wrong With PDOS?
Any Filipino who has worked abroad are familiar with the Pre-Departure Orientation Seminar (PDOS). This is perhaps one of the landmark development in the government's campaign to prepare Filipinos who have opted to work in a foreign land. However, PDOS seemed to fail in its purpose as incidence of Filipinos being apprehended by authorities in their host countries continue to alarm us.
As usual, put the blame on some Filipinos' enterprising spirits as the PDOS has degenerated into sales pitches for participating companies, usually banks, and individual resource speakers.
Let us just take the experience of this author as our case in point and let us see if he is correct with his frustrations with PDOS.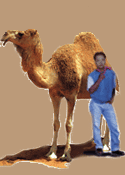 Content content content content content content content content content content content content content content content content content content content content content content content content content content content content content content content content content content content content content content content content content